click the event to go to the event page
We were asked back for their first post pandemic event. We will be doing 3 panels as well as having a booth. This event is a lot of fun.
Local Legends and Lore – Spooky tales based on documented local accounts of aliens, lake monsters, hauntings, and more.
Paranormal Investigation Methods – Methods and equipment we use, why we use them, plus a live group experiment. Audience participation! (No pressure; just observe if you want.)
Greatest Hits Vol. 1 – We'll share some of our favorite locations, personal experiences, and evidence from more than a decade of investigating.
For more info go to www.fargocorecon.org/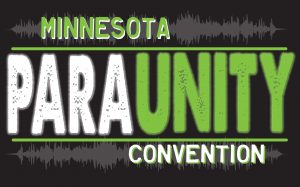 We will once again have a booth. This year it will be in Prior Lake at the Mystic Lake casino. For all the info go to https://mnparacon.com/
If you are interested in having us do a presentation on the paranormal of any kind, or help host an event please use the Contact button below.