Midwest Paranormal Files was first a newspaper column.
The local sports writer for Detroit Lakes started writing articles for the paper about the paranormal. He titled the series The Midwest Paranormal Files. After tagging along with a group out of Fargo he and his wife decided to start their own group. In September of 2010 he placed an add looking for anyone interested in having their house/business investigated as well as anyone who would like to join a group. For varied reasons, at least 10 people showed up. Out of that group are the four founders left today. The original couple that put it together have moved on to follow their paths in a warmer climate.
We have opened the weekend for ParaCon at the Shooting Star Casino each of the 9 years. We volunteer at Pow Wow's, haunted house events, museum fundraising, among other things. Ghost hunting 101 and 102 classes are taught through Community Ed. We are a team of five full time investigators, each with our own take on what it is that goes bump in the night.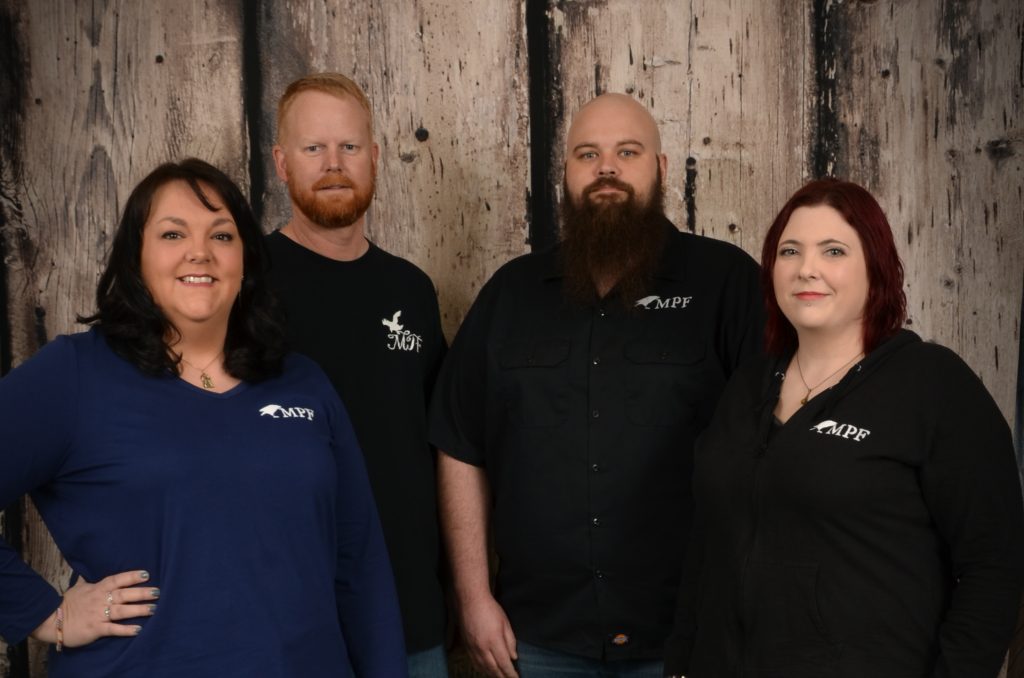 Midwest Paranormal Files is dedicated to collecting and sharing knowledge of the paranormal.
Each investigation, free of charge, begins with background information gathering. Client interviews and site historical research is conducted. We use electronic and other equipment to conduct paranormal investigations for our clients. To the best of our abilities, every effort is made to find a physical explanation for any and all paranormal claims. Evidence review is a very careful process undertaken with collaboration from the entire team and any evidence is presented to the client in a timely manner. When necessary, and by invitation, return investigations can be scheduled. Client confidentiality, including location confidentiality, is of utmost importance. Some clients are willing to allow publication of their location, names, and likenesses on our website or other social media and/or in media presentations. We are extremely careful to use only that information which has been pre-approved by each client.
Community Outreach is an important part of Midwest Paranormal Files. When opportunities arise, we are proud to volunteer and participate. MPF has participated in Memorial 5k Run/Walks, regularly volunteers at a Native American Pow Wow, helps create and volunteers at a Halloween Haunted House fundraiser, volunteers at an annual golf tournament fundraiser, and created and presented a changing yearly presentation for Paracon – a local annual paranormal convention that was held at Shooting Star Casino & Event Center in Mahnomen, Minnesota.
Midwest Paranormal Files gains no income from community outreach participation. Every cost incurred, including everything from equipment to travel expenses, is paid solely by each team member.
Midwest Paranormal Files has collected a small income from a single education class conducted through Detroit Lakes Community Education in Detroit Lakes, Minnesota.
The business of being in paranormal research is expensive, but Midwest Paranormal Files feels that the business of sharing time, effort, and knowledge is significantly more important
if we can help you with an event, if you have questions, or would like help but you're not sure you want an investigation
If we can help you with any paranormal activity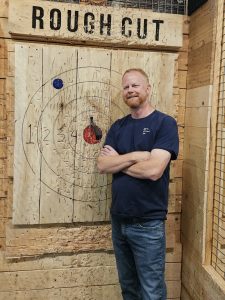 Webmaster, Tech Guy, Lead Investigator…ya whatever. I live in Rochert, MN. I got into this field looking for new challenges, and answers to my many questions that rattle in my feeble brain. My wife Emily and I have been part of this group from the start. I have found new challenges, but not many answers. In time I may get some, but what is life without mystery. I have had a lot of people warn me that what I'm doing is dangerous. If we feared the unknown the world would still be flat. I find it to be a lot of FUN work, boy if enjoyed my real job this much I might not dread the morning so much.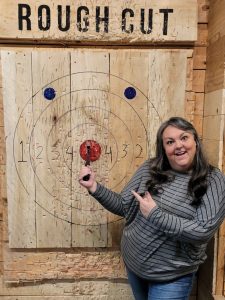 In 2010, I answered a newspaper ad looking for people who lived in a 'haunted house' and were willing to have their home investigated for paranormal activity. I first wanted to meet these 'investigators" to make sure that if I was going to let a bunch of strangers into my house at night, they wouldn't be a bunch of weirdos. I went home from that meeting and let my husband know that we were joining a paranormal investigating team. We've been with them ever since.
We've never investigated our own home, by the way.
When you see an add in the newspaper looking for people to start a paranormal group in your home town one can not ignore it, I had to reply. That's how I got involved with Midwest Paranormal Files. I have always had questions about ghosts and what goes bump in the night but didn't know who to ask or how to find out on my own. Coming into this group I was hoping for instant answers, we have found some but typically end up asking even more. But I did find a wonderful group of people that I can now call my friends. I look forward to one day being able to answer every question dealing with the paranormal but until that day comes I will be enjoying the journey.
I have lived in the Detroit Lakes area for over 15 years and am originally from Hibbing, MN. My husband Brian H. and I are both founding members the Midwest Paranormal FIles group. We've been involved with paranormal investigating since 2010.
Besides paranormal investigating, my husband and I have volunteered at the Fergus Falls Kirkbride (old State Hospital). Brian and I have helped give tours with the Friends of the Kirkbride group and helped do security, as well as help the preservation effort to keep the building and others like it standing. We also enjoy geocaching and camping when we get the chance. I work with electrical control panels for the water and wastewater industry for a living.
I have been surrounded and intrigued by the paranormal most of my life. I have always been curious about the paranormal, and this gives me a chance to capture evidence and share our experiences with others. Being a paranormal investigator, I get to learn the history and stories, these locations and "people" have to tell. I enjoy being part of a group that is here to help others along the way. Hopefully we can help people further understand any unexplained activity they may be dealing with (paranormal or otherwise) and help ease their minds, always without judgment, and with an open mind.
Someday we will all find out what happens when we are gone from here, but until then, there is so much to explore. The longer I do this the more I am drawn into the field of the paranormal. I hope I can help bring peace to those experiencing the unexplained. We get to meet so many great people, and visit such amazing places. Every investigation is rewarding!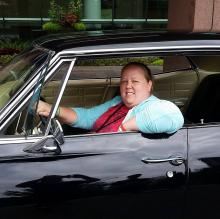 I've been interested in the paranormal for a long time. I had done little investigations by myself or with friends. Then two years ago I had my own personal experience that threw me into investigating even more. I went on a celebrity ghost hunting weekend this year and shortly after that I saw a facebook posting that Midwest Paranormal Files was looking for new members. It was perfect timing. I've spent so much time paying off my student loans that I had very little time to do things I wanted. I'm loving every minute of it. Since the group is based out of Detroit Lakes it's a bit of a drive for me. I live near Duluth, MN but wouldn't have it any other way. I have so many questions about the paranormal and can't wait to explore them with the group. I'm a registered nurse, who loves traveling, and history, and I feel like I've found my people. I couldn't ask for a better group of people to explore this world with and learn from. I love hearing about people's experiences and can't wait for that next investigation.