Join us this year at Core Con 11. It's our first time to the event. We will be doing 5 – 50 minute panels starting Friday through Sunday.
We will also be at a booth each day starting Thursday to answer any questions you might have. Tell us your stories, suggest places to try to get into, or request an investigation on your own property. We are there for you.
Our Panel Schedule And Room Is As Follows
Ghost Hunting 101 – Friday 1:00 PM Woodland North
Bonanzaville – Friday 5:30 PM Chestnut
Ghost Hunting 102 – Saturday 12:30 PM Woodland North
Fergus Falls State Hospital – Saturday 3:30 PM Woodland North
San Haven Sunday 12:30 PM Woodland North
Pre-registration will not be available on their website past 5/15/2019, badges will still be available at the registration desk on the day of the convention. At the door pricing for weekend badges will be:
Adults: $50
Teens (13-17): $30
Kids (6-12): $15
5 and under: Free
Day Passes
The day pass includes a CoreCon badge marked for the day you purchase (Thursday, Friday or Saturday/Sunday), program guide and admittance to all aspects of CoreCon for that entire day and night. Day passes are available only at the Registration desk on the day of the convention. The cost of day passes will be:
Thursday Pass: $20
Friday Pass: $30
Saturday and Sunday Pass: $30
CONpanion Badge – Not available after April 8th
The CONpanion badge is a special way to support CoreCon even more. This badge will come with everything included in the weekend pass as well as additional perks including exclusive items, an at-con t-shirt, a food pass to the CoreCon food room, early access to The Market, early access to high capacity panels (Costume Contest, Opening Ceremonies, etc.), a specialized badge, your name in the program guide and opening ceremonies slideshow and more!
Keep tuned to our Facebook and Instagram for sneak peaks leading up to the event
We are not alone. Come to meet these other Guests.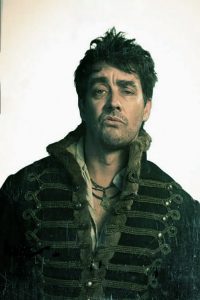 Jonathan Brugh, Actor – Jonathan Brugh also known as Jonny Brugh.
He is a New Zealand comedian, comic actor, musician, voice actor, writer, director, and producer.
He is best known for his work in 800 Words and What We Do In The Shadows.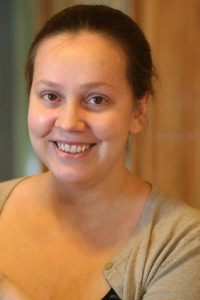 Abra Staffin-Wiebe, Author
She writes dark science fiction, cheerful horror, and futuristic fairy tales.
Dozens of her short stories have appeared at publications including Tor.com, Escape Pod, Odyssey Magazine, and numerous anthologies.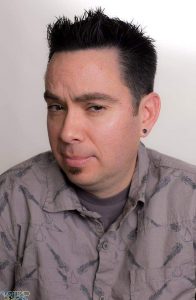 Eric Wile, Video Game Designer
Eric is an accredited video game designer in Phoenix, AZ. During his time at Sony Online Entertainment, he helped develop titles such as the EverQuest Franchise, PlanetSide, Star Wars: Galaxies, and Vanguard Saga of Heroes.
He developed the EverQuest: Macintosh Edition which earned him the prestigious Sony Achievement award.
Eric is currently consulting with multiple indie Game studios and working on his own indie projects.