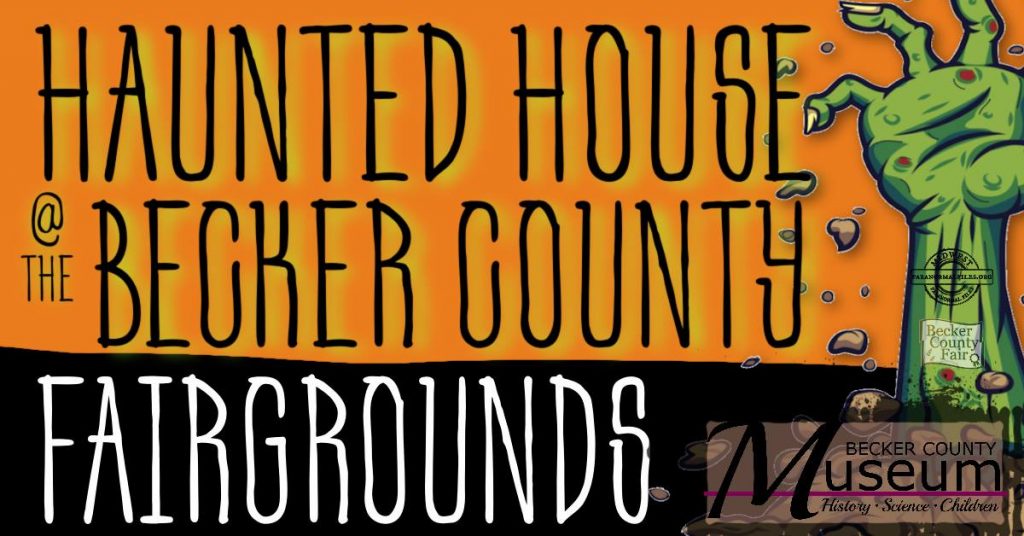 A Haunted House at the Becker County Fairgrounds!! The Becker County Museum and the Midwest Paranormal Files group have put together a SCARY Haunted House to celebrate Halloween with a fundraiser for the museum! Four nights only: Friday & Saturday October 23-24th and Friday & Saturday October 30-31st!
Tickets are $10 per person and will be available at the door.
– This haunted house is SCARY and not intended for young children. Anyone under the age of 13 must be accompanied by a paid adult.
– Social distancing will be in place while you wait outside in line and while you are inside the Haunted House.
– Face masks covering your mouth and nose must be worn inside the building at all times. Halloween masks are not permitted.
– Any groups of 5 or more will be split into smaller groups.
– Parking area will be marked.
Hate the thought of standing in line? What if it's cold or windy or raining?? Purchase a Fast Pass! Available online ONLY! Quantities are limited each night!!
$25 Click Here to get your pass
You will be on camera and upon entering the event area, you give permission for your likeness and voice to be recorded and used.
Very special thanks to the Becker County Fair Board for allowing the use of the fair grounds!